Parenting
Discover the Best Floral Fabric for Your Next Projects
When it comes to crafting, sewing, or adding a touch of elegance to your home decor, there's nothing quite like the beauty of floral fabric. With a wide range of patterns, colors, and textures available, floral fabrics offer endless possibilities for your next creative endeavor. No matter what you're envisioning, selecting the best floral fabric for your projects can make all the difference.
In this article, we'll explore some of the best floral fabrics to add to your cart. That way, you'll experience inspiration that will enhance your upcoming projects.
The Best Floral Fabric for Your Next Projects
Delicate Cotton Prints: A Timeless Choice
Cotton prints have long been a beloved choice for floral fabrics. Their soft and breathable nature, combined with an array of intricate designs, make them perfect for a variety of projects. Whether you're making a charming sundress for summer or creating decorative pillow covers, delicate cotton prints lend a timeless appeal.
Look for floral print fabric with small-scale fabric patterns or vintage-inspired designs for a touch of nostalgia. These fabrics are versatile and easy to work with, making them ideal for both novice and experienced sewers.
Luxurious Silk: Elegance and Sophistication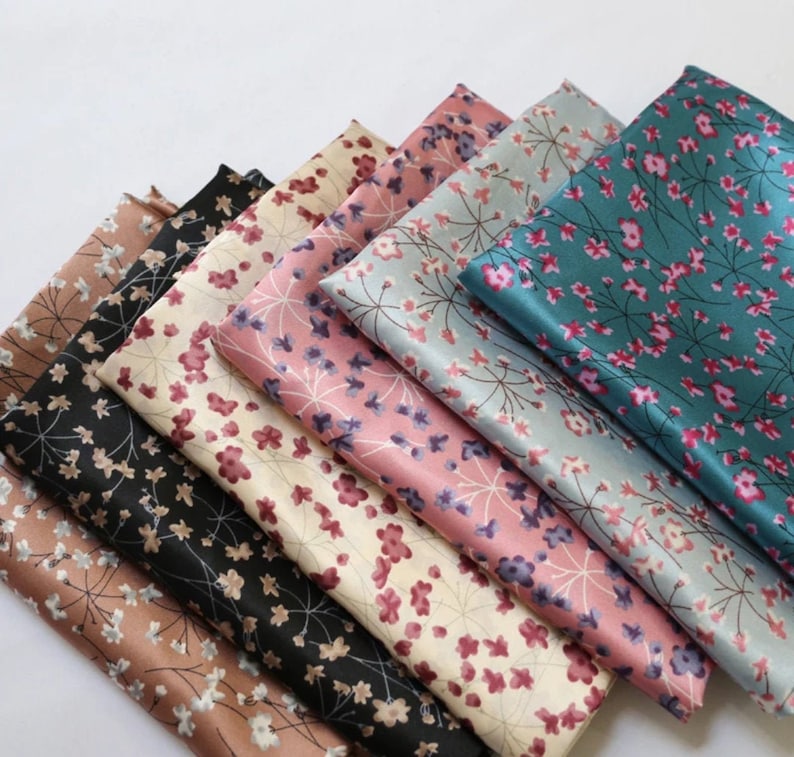 If you're aiming for a more upscale and refined look, silk floral fabrics are a splendid choice. The luxurious sheen and drape of silk exude elegance and sophistication, adding a touch of glamour to any project. People use bright colored silk for creating exquisite blouses, evening gowns, or even statement pieces like scarves and shawls.
Opt for bold floral prints in rich jewel tones. As an alternative, choose delicate blossoms on a neutral background to create truly eye-catching designs. Although silk can be more challenging to work with, the end result is well worth the effort.
Vibrant Chiffon: A Breath of Fresh Air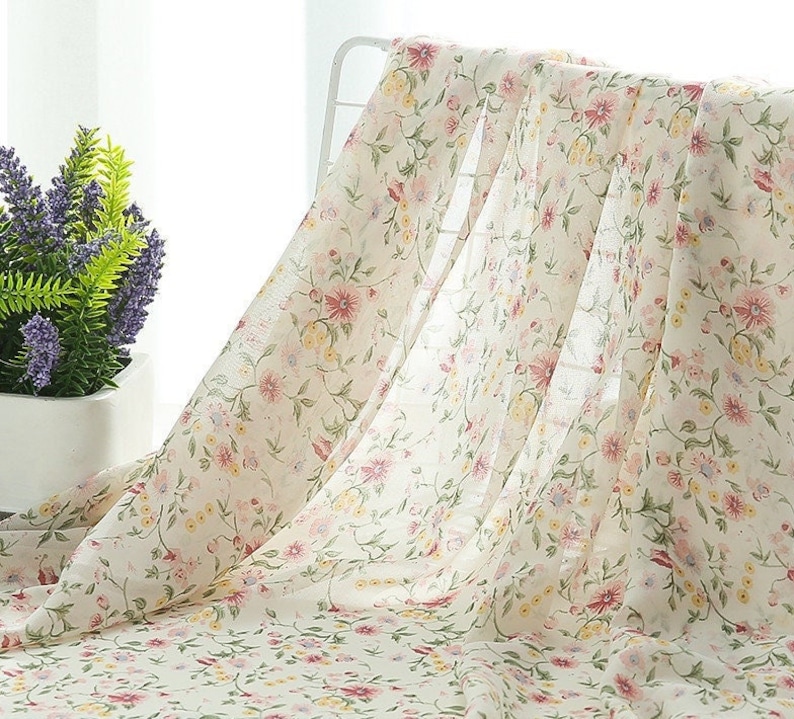 For projects that require a light and airy touch, chiffon floral fabric is an excellent option. This sheer and translucent material is perfect for creating ethereal dresses, flowy skirts, or dreamy curtains. The delicate and weightless nature of chiffon adds a whimsical charm to your creations. Choose vibrant and bold floral prints to make a statement or choose soft pastels for a more romantic aesthetic.
Whether you're attending a special occasion or simply want to infuse your space with a touch of enchantment, chiffon is the way to go.
Versatile Linen: Casual Elegance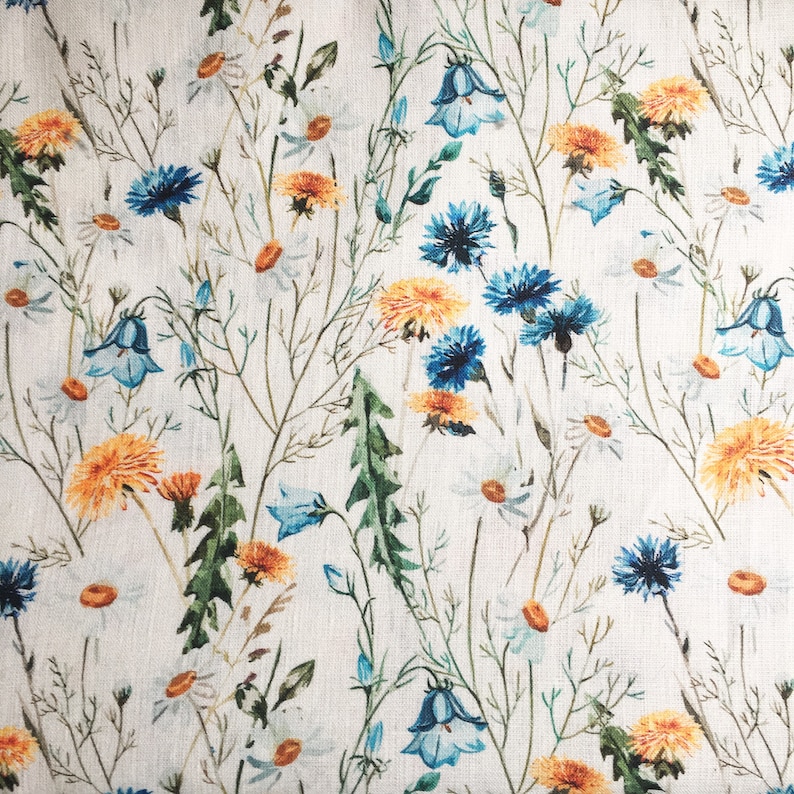 When seeking a floral upholstery that seamlessly blends casual and elegant aesthetics, linen is a top choice. After all, linen boasts a natural, textured look that exudes a relaxed yet sophisticated vibe.
Its versatility makes it perfect for various projects, from creating table runners and napkins to designing loose-fitting dresses. Linen floral fabrics often feature larger-scale prints, making them ideal for statement pieces that bring a sense of nature indoors. With its durability and breathable qualities, linen ensures that your projects stand the test of time.
The Best Floral Fabric for Your Next Projects
As you embark on your next creative endeavor, don't underestimate the transformative power of floral fabric. Whether you choose delicate cotton prints, luxurious silk, vibrant chiffon, or versatile linen, each type offers its unique charm and possibilities. Consider the nature of your project and the aesthetic you wish to achieve when selecting the perfect floral fabric. The beauty of floral patterns lies in their ability to evoke emotions and create a connection with nature.
So, let your imagination blossom and allow the best floral fabric for your next projects. Whether you're sewing a stunning garment or giving a heartfelt gift, floral fabrics are sure to add a touch of beauty to every stitch. If you want more craft project ideas, check out this cute crochet top pattern!