With Christmas just around the corner, it's time to start looking for gift guides for kids in 2022. It's never too early to start
shopping for the holidays
, especially if you're hoping for bargain prices or have a limited budget.
Whether you're looking to buy gifts for kids for the holidays or just because it can be so much fun to browse for exciting toys and give your little ones some joy. But when it comes to placing your money, finding worth-purchasing gifts can be tricky. From puzzles and crafts to educational toys and pretend play sets, there are so many options to consider. So, where do you start?
Gifts help kids discover new passions, navigate the world around them, and know they're loved. And although shopping for children might seem like a tough nut to crack if they have gadgets and gizmos aplenty, it's definitely worth it. That's why in this kids' holiday gift guide 2022, we gathered the top ideas to give you a head-start in your holiday shopping. Let's dive in!
Top Kids Holiday Gift Guide 2022
1. Animals Wild Subscription Box – Little Passports
If your child loves animals, this Little Passports box is the gift that keeps on giving! You'll get different animal sets from all over the world, allowing your curious little one to explore our wonderful planet without leaving your doorstep. Learn about the earth's rich variety of animals in the Animals Wild Box or check out some of their other subscription box options. Choose between several different plans in order to get the experience that best suits you and your child! Use code HOLIDAY30 to get 30% off site-wide now through December 31st.
2. Chef's Kitchen – Cloud
Chef's Kitchen – Cloud – Melissaanddoug.com
Involving kids in the kitchen from a young age is vital for helping them develop healthy eating habits and gain autonomy. In fact, cooking is a stellar opportunity for kids to develop their motor, cognitive, and academic skills, but it can also get quite messy. So to avoid the stress of having the little ones in an adult kitchen, why not purchase their own little pretend one where they can hone their craftsmanship?
For example, the Chef's Kitchen – Cloud by Melissa and Doug is easy to assemble and perfect for pretend food collections and play pantry products. Ideal for ages over 3 years old, it can encourage budding young chefs to get their hands on kitchen equipment early on. With an oven, stove, microwave, sink, refrigerator, and freezer, it'll be like a real-life kitchen that your little chefs will genuinely enjoy.
3. Bluey's Go-Kart Vehicle & Figures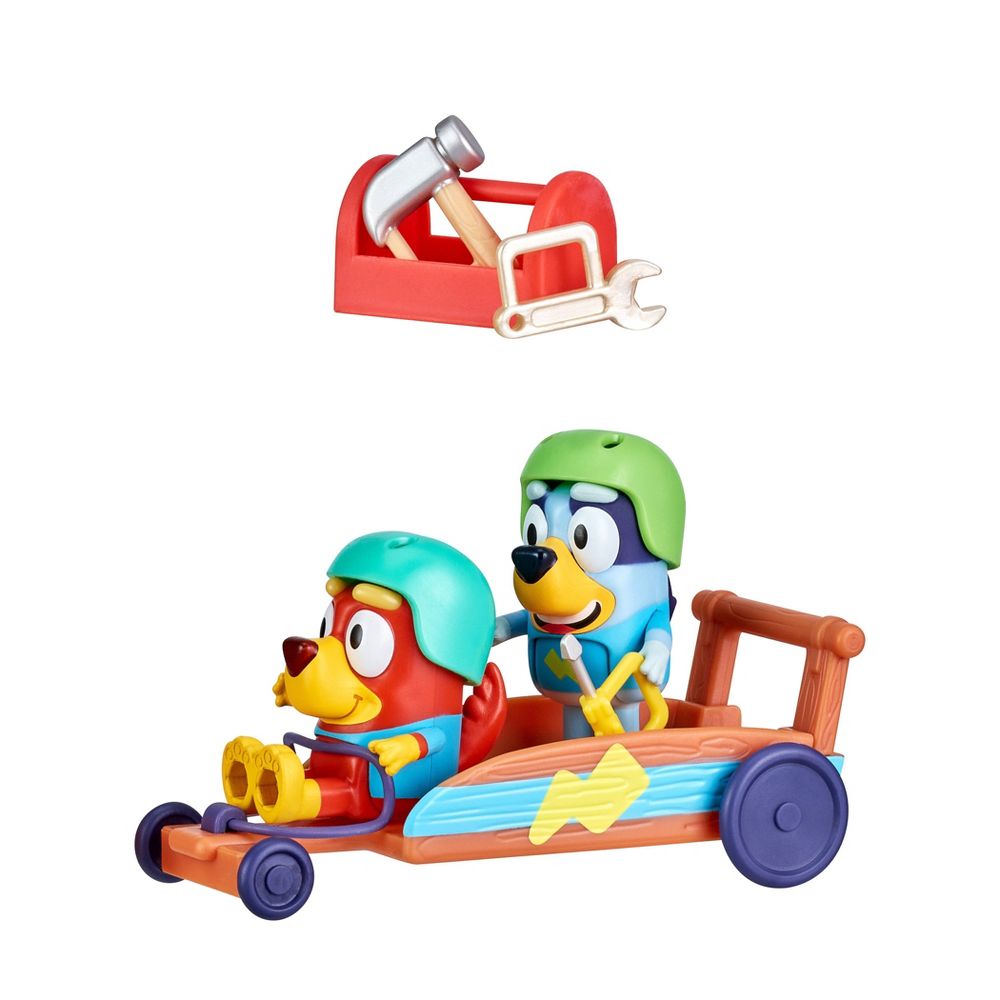 Bring the fun and imaginative play of Bluey home with Bluey's fun range of Vehicle and Figure Packs. Join Rusty and Bluey as they ride in their Go-Cart.They are just the right size for pre-school hands to move and play with. Children will love to recreate some of the most memorable moments from the show with these adorable toys from CAMP
4. Kid's Karaoke Singing Machine
For the theatrical kids in the family, there's nothing they'll love more than a karaoke singing machine! Kids can sing and record their performance of up to 3 minutes and transform their voice with 6 fun voice-changing effects. You can even connect your devices with Bluetooth and sing to your favorite karaoke songs.
The whole karaoke system is detachable, making it portable for easy transfers to take your talent anywhere. It can be used by 2 kids at the same time and help them become the life of the party. This toy will boost your kids' confidence and allow them to work on their talents and stage presence. Plus, it's super fun for the whole family to enjoy!
5. Deluxe Wooden Standing Art Easel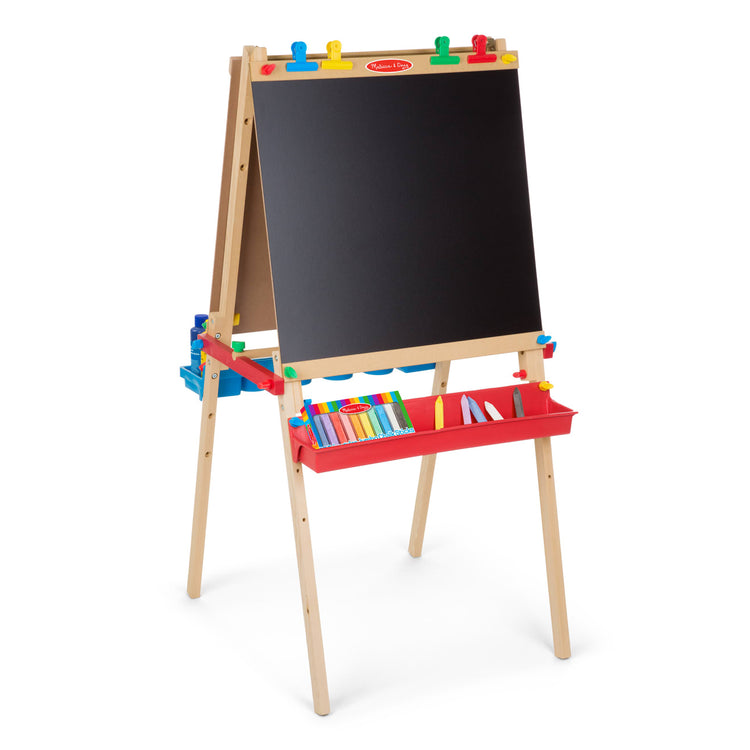 If your kids are into arts and crafts, they'll love this multi-use Wooden Standing Art Easel. Perfect for drawing, painting, creative games, and education, it'll inspire kids to release their imagination in countless ways. The sturdy wooden frame is easy to assemble and is ideal for children ages 3-8. The set includes a dry-erase board, a child-safe paper cutter, 4 easy-clip grips, a locking paper roll holder, a chalkboard, and 2 plastic trays.
This is one of our top items on gift guides for kids in 2022, since children will be able to cultivate their creative expression and work on their fine motor skills. A simple easel addition to their room will turn it into an art studio and a cozy space to create their masterpieces. Plus, they'll be able to practice their writing skills or revisit things they've learned at school.
Get Your Gift Guides for Kids in 2022 Ready!
When it comes to the kids holiday gift guide 2022, the options are endless. And although scouting for the perfect gift might be tricky, nothing beats their sweet smile when they finally receive it! Hopefully, our gift guides for kids in 2022 will give you a head-start in this year's holiday shopping spree. For more honorable mentions, check out Melissa and Doug's learning toys to encourage your kid to learn while playing or the geography and travel collection by Little Passports. Happy gifting!