Styling
Is the Instagram-Famous Summersalt Sidestroke Worth the Hype? An Honest Review
Have you ever experienced swimsuit shopping on a newly postpartum body with a toddler and baby in tow? Yeah, not something I recommend. And I have to say, those fitting room lights aren't doing us any favors. That's why, when I was just a few months postpartum with my second son and hot off the injustice and general anxiety of a failed swimsuit shopping trip, I decided to take the plunge and try out that new swimsuit brand that everyone was talking about.
So I spent more than I ever had on any single article of clothing and was thus the owner of the bathing suit of the summer, the Summersalt Sidestroke. And I never looked back. There are a lot of reasons that this swimsuit is worth the investment, so I'm breaking it down. Here's why I'd recommend the Summersalt Sidestroke to any of my friends:
It's flattering and functional
Not only did I want a suit that would stay in place during a trip to the pool with two young kids, I needed one that would stay in place while lugging around the pool bag and wet towels, applying sunscreen, and helping the baby and toddler safely enjoy the pool.
Plus, it was important that it would hold up over time, since I live in Florida and we go to the pool year-round. It would be an added bonus if it was flattering, which is something that I wasn't seeing in other suits. The Sidestroke lived up to its reputation on all counts.
It's lasted almost three years, many washes, and a 20-pound weight loss while still flattering my body. As a former college athlete, I'm not someone who obsesses about the way my body looks in a swimsuit, but I can't tell you how nice it was to glimpse myself in a mirror at our pool's bathroom and think, "OK, girl. You got this."
My complaints regarding the suit's style are few. Since it's a one-shoulder style, you can get some pretty funky tan lines if you aren't careful—but it's nothing that some SPF50 and a good self-tanner can't correct.
It's also not super nursing friendly since you can realistically only breastfeed on the suit's lower side. I suppose you could use a nursing cover, but that's not something I did with either of my boys.
Summersalt
The Sidestroke
15+ colors and patterns available
sizes 0 – 24
High-quality materials and design
The Sidestroke is made of 78 percent recycled polyamide, which is essentially pre-consumer fabric waste, and 22 percent elastane, which accounts for the suit's compression.
Design-wise, the Sidestroke offers full butt coverage, (a must, in my opinion), plus flattering diagonal lines and loads of colors to choose from. Worth noting: the compression isn't uncomfortable at all. It provides just enough to pull you in and stay in place.
But here's what I really love about the suit: Through the online reviews and photos, you can see how it looks on real bodies, in real places.
I agree with the company's mission
As I get older, the more I realize just how important it is to vote with my dollars. I tend to purchase from companies whose missions, labor practices, and policies I agree with. In that regard, loving Summersalt is easy.
First, their slogan: Every body is a Summersalt body. I can practically feel the swimsuit-induced anxiety leaving my body as I read and internalize that.
But it's not just something the company says. They live it. Their platform of body inclusivity and positivity is evident in their catalogs and advertisements, as models of all different shapes, sizes, races, and physical differences grace the pages.
Gone are the days of trying to imagine how a suit might look on your size-10 body when it's being modeled by a size-2 supermodel. (No disrespect to my thin counterparts. We just have totally different body types.)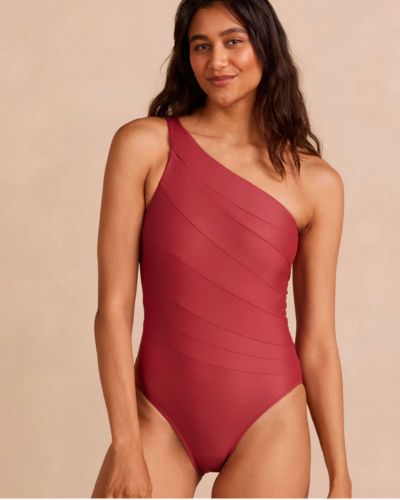 Summersalt
The Sidestroke
15+ colors and patterns available
sizes 0 – 24
It's a sisterhood
Visit nearly any pool, water park or beach this summer and you'd be hard-pressed to not spot another Sidestroke. Some don the ombré blue, while others boast the iconic shades of turquoise and white. My personal favorite? The solid white style—though I'm not ready to brave that with two messy boys just yet.
Once you see your sister in Summersalt, chances are you'll laugh, exchange a "nice suit!" comment and smile, knowing that not only do you both support body inclusivity and positivity, but you also value sustainable and eco-friendly materials. Can a swimsuit really say all that? When it comes to the Summmersalt Sidestroke, the answer is a resounding yes. These suits are magic, y'all.
You'll be a lifetime convert
Though I could comfortably wear the Sidestroke for years to come, I actually added to my Summersalt collection last year with the addition of a navy blue Ruffle Backflip. It shows a bit more cleavage but still has the compression and flattering design aspects of its sister suit. In short, it gives me a boost of confidence and stays in place when my 3-year-old tugs on it in the pool.
And this year? I'm embracing the company's mantra and purchasing my first Summersalt two-piece and donning it proudly at the pool. After all, every body is a Summersalt/bikini/beautiful body.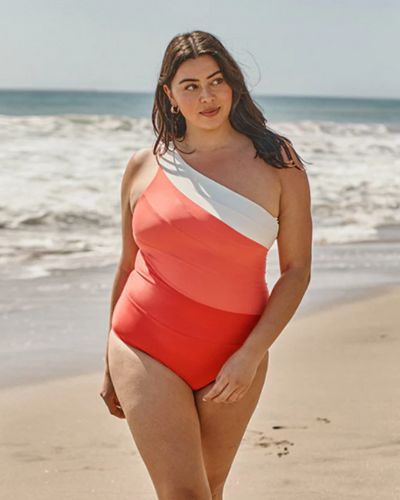 Summersalt
The Sidestroke
15+ colors and patterns available
sizes 0 – 24
More of our favorite Summersalt Sidestroke styles: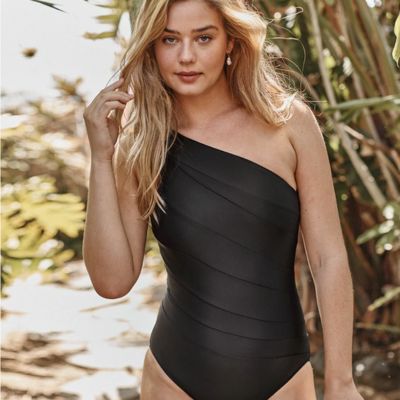 Summersalt
The Sidestroke
15+ colors and patterns available
sizes 0 – 24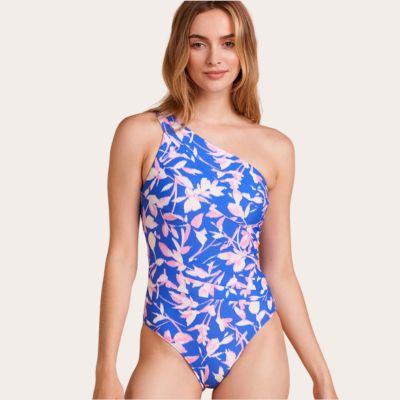 Summersalt
The Sidestroke
15+ colors and patterns available
sizes 0 – 24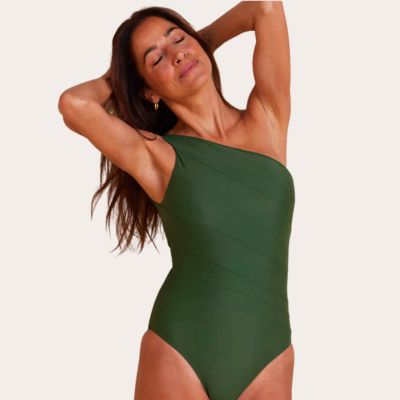 Summersalt
The Long Torso Sidestroke
10 colors and patterns available
sizes 2LT – 24LT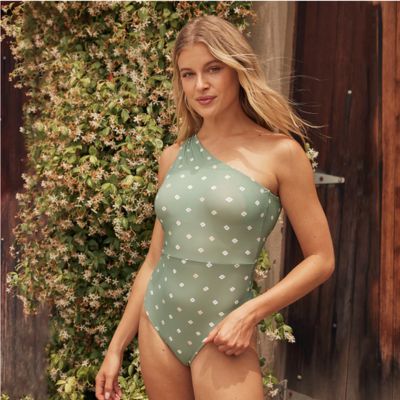 Summersalt
The Ruched Sidestroke
10 colors and patterns available
sizes 2 – 22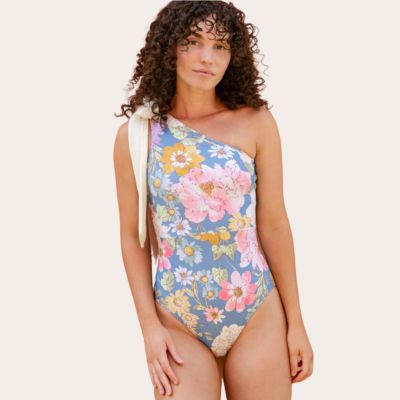 Summersalt
The Bow-Shoulder Ruched Sidestroke
9 colors and patterns available
sizes 2 – 10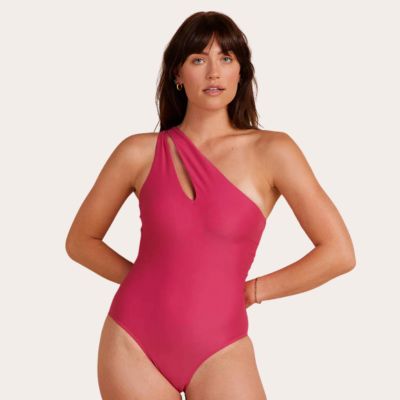 Summersalt
The Cutout Ruched Sidestroke
3 colors available
sizes 2 – 22