Parenting
12 Tips for Surviving a Road Trip With a Baby
Let's be real: buying plane tickets for a whole family is expensive. But planning a road trip instead can come with its own challenges too. From the dreaded choruses of "are we there yet?" from bored kids, to all the work it takes to pack the car to the brim with everything your family will need while on-the-go, embarking on a family road trip isn't always an easy feat.
And then, what happens when your family includes a baby—how do you keep them happy and entertained on an extra-long car ride? And what should you bring with so they're comfortable once you arrive at your destination?
For starters, the basic suggestions for road tripping with a baby include aiming for a destination that isn't too far away and allowing yourself ALL the breaks and extra time because, well, a blowout or overtired meltdown will inevitably happen and you have to prepare for it. Oh, and being smart about what to pack and bringing only the essentials for your little one. The good news? Planning a road trip with a little one is totally do-able, especially if you follow the 12 tips below. 
1. Drive when the baby naps
Babies in the 4 to 5 month age range usually nap in 90-minute increments, two or three times per day. This means that, with proper planning, you can cover approximately 300 miles a day while your little one is peacefully quiet in the back seat (fingers crossed!). This works best if you have an already established nap schedule you can work around.
2. Wear your baby
When you aren't driving, wear your baby in whatever carrier is most comfortable to you. In many situations (like at rest stops during your drive or during outings once you arrive), wearing your baby allows you to move around easier than using a stroller and babies at this age still love being snuggled close to you which might induce a bonus nap along the way.
Amazon
Moby Wrap Baby Carrier
3. Pack as little as possible
This is really advice for the adults. Packing items from a seasonal capsule wardrobe like this one is a great way to mix-and-match pieces into many outfits during your trip. Or, opt for lightweight and easy-to-throw-on dresses for an effortless outfit that includes one main piece. For the baby, we packed a handful of outfits and we did laundry when we could during the trip. Be sure to also pack a few wet/dry bags to contain dirty clothing from blowouts or messy meals while on the road.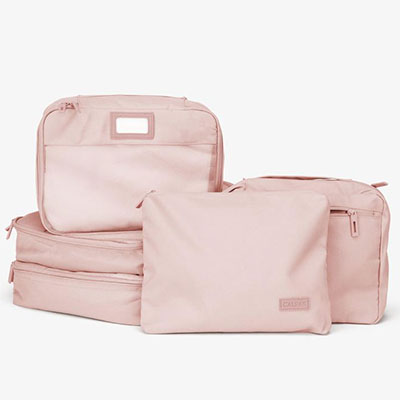 Nordstrom
Calpak Packing Cubes Set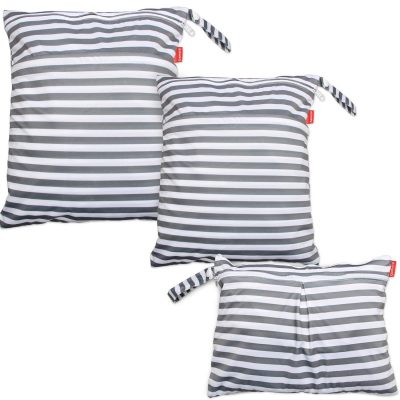 Amazon
Damero Wet/Dry Bag Set
more colors and patterns available
4. Ease up on the toys, too
I admit, we panicked and packed way too many toys for our son. But instead of playing with them, he preferred plastic cups and empty water bottles. Everything is a toy at this age, and a new environment is ultimately the best entertainment. Pick just a few favorites, including your child's comfort object for bedtime consistency.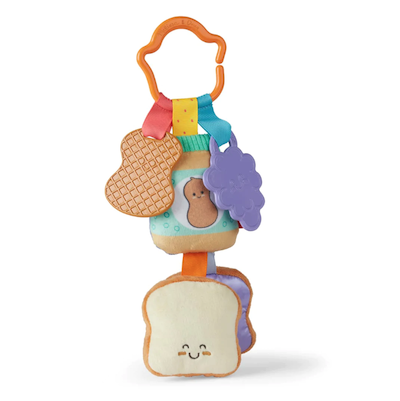 Melissa & Doug
PB&J Take-Along Toy
Use code EVERYMOM20 to get 20% off any Melissa & Doug product!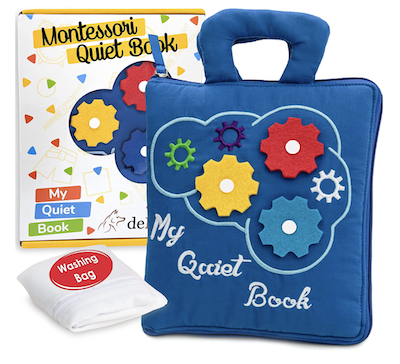 Amazon
Montessori Quiet Book
5. But do pack a baby monitor
If your baby goes to bed early, a video monitor allows you to keep an eye on your sleeping baby while you have some personal time to unwind when you get to your destination or during one of your overnight stops along the way.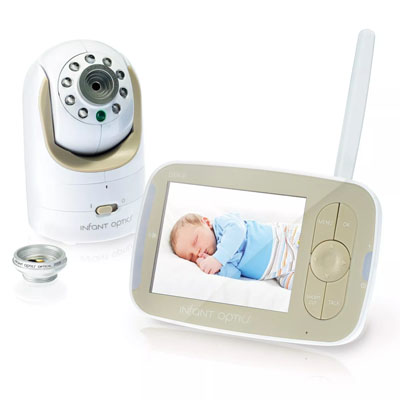 Target
Infant Optics Video Baby Monitor
6. And a white noise machine
Sleeping at a new place can come with unexpected noises and a nice white noise machine can hide most of these disruptions. We like the Yogasleep Hushh Sound Machine because it's portable. If you use one of these at home, consider bringing one with you.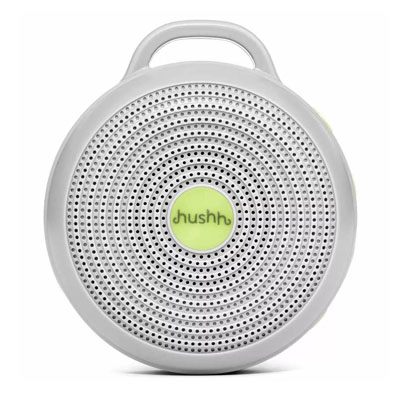 Target
Yogasleep Hushh Portable Sound Machine
7. Maintain your sleep arrangements
Don't make your trip a time to change or try something new when it comes to sleep. If you co-sleep, keep at it. If your baby sleeps on their own, consider bringing a travel crib or check to see if your hotel or Airbnb offers one. Of course, exceptions happen, and flexibility is important. Our trip was the first time we co-slept and certainly not the last.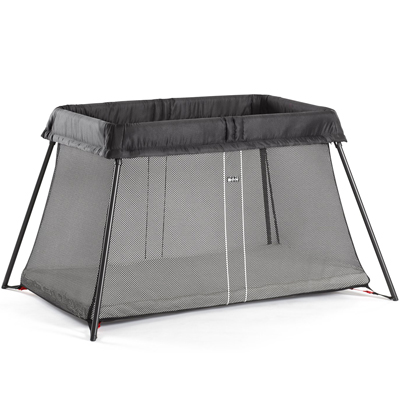 Amazon
BabyBjörn Travel Crib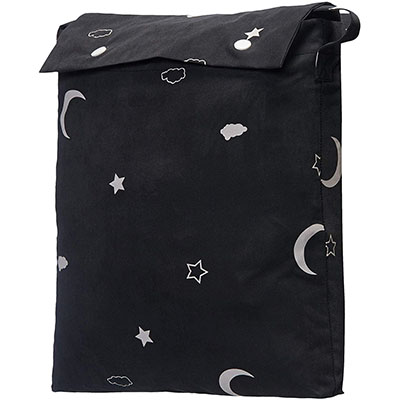 Amazon
Travel Blackout Window Shade
8. Keep a bedtime routine
We are strong believers in the bedtime routine; it has always helped our son transition to sleepy time and sleep well. Most bedtime routines can happen on the road—a bath, a story, and a swaddle or sleep sack. We also packed his crib sheet for use in the travel crib for extra consistency.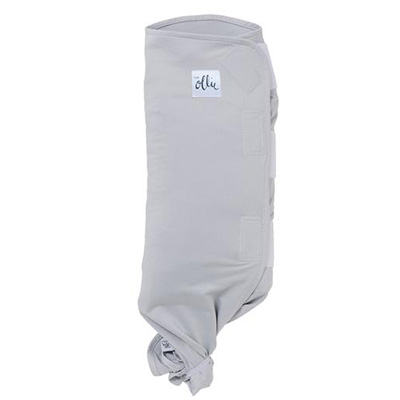 Target
The Ollie World Swaddle
9. Dine during the in-between times
For restaurants that do not close between lunch and dinner, this is an ideal time to have a proper adult meal while also having your baby with you. We had some of our best and most enjoyable meals around 3 p.m. in the afternoon. Restaurants are mostly empty (which means no wait for the coveted outdoor seating at this time) around then, so the staff is attentive, and any other restaurant guests are usually patient if your baby is noisy or fussy.
Plus, if you stick around long enough you might be able to order your last drink off the happy hour menu—even better, you might be able to take it to-go along with your takeout.
10. Prepare for your feeding situation 
No matter how you choose to feed your child, it's important to be prepared. You may be breastfeeding and come across a situation where you need to give your baby a bottle or need to get a quick pumping session in. A hand pump takes up less space, is more discrete, and is easier to clean than an electronic pump. Plus, it requires no charging. If you're bottle-feeding your baby, make sure to pack distilled water, a travel bottle washing kit, and lots of extra formula and bottles.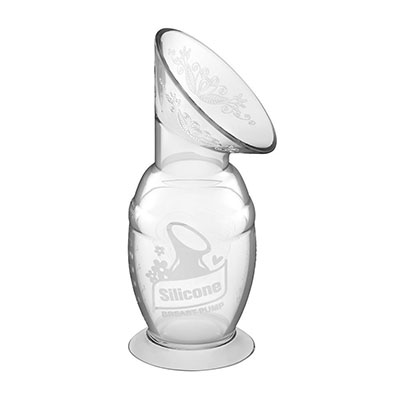 Amazon
Haakaa Silicone Breast Pump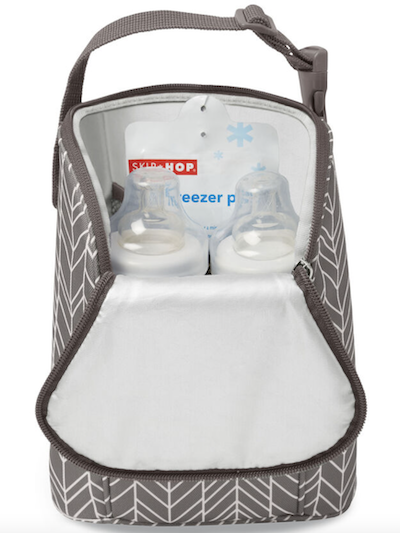 Amazon
Skip Hop Double Bottle Bag
11. Also, bring a corkscrew
Many hotels or Airbnbs don't have them. Just saying.
12. Enjoy the journey
Yes, the Ralph Waldo Emerson quote, "It's the not the destination, it's the journey," is somewhat cliché. But think of this quote anytime feelings of disappointment or frustration come up during your trip. If you miss a tourist destination, forgo a well-rated restaurant, or skip a photo-op, think about the one-on-one time you're having with your partner, the milestones your baby is reaching, or that thing that was maddening yesterday but is funny today. You'll have plenty of happy memories coming out of this trip, even if it looks different than you imagined.