As a busy mom, it's easy to let your beauty and skincare routine fall to the wayside. There are a million and one things to take care of throughout the day, and it may feel like anything beyond a basic two-minute routine just won't fit into your agenda. But even in the midst of the chaos that is motherhood, you still deserve to pamper yourself in little ways whenever you can. Trying out new beauty tips and products is a fun and simple way to indulge in daily moments of self-care, and what's a better place to pull some inspo than Vogue Beauty Secrets videos?
If the name doesn't ring a bell, Vogue Beauty Secrets is a series where celebrities film a "get ready with me" type of video that details every step and product used in their morning, nighttime, and/or makeup routines. The videos make it feel like you're just chatting and getting ready with your BFF while you get the inside scoop from people who are in front of cameras and bright lights 24/7, working with top makeup artists on a daily basis. It's almost too good to be true.
The videos have featured tons of celebrity moms who really focus on skincare and simple approaches to beauty, and each one raves about their own tips and product picks. We've rounded up their top picks (ranging from affordable to splurge-worthy) so you can spice up your routine to feel and look your best each and every day. It's time to glow like Gwyneth and JLo:
Brooke Shields
Supermodel icon Brooke Shields is all about keeping things as gentle-feeling and soft-looking as possible. She chats about the importance of using a cleanser that isn't harsh and won't strip the skin of its natural barrier (and that makes up for the damage of sunbathing with baby oil in the '70s), and she also introduces us to an airbrush foundation tool that leaves a flawless, even finish every single time.
Shop the Top Picks:
Nordstrom | True Botanicals
Clear Nourishing Cleanser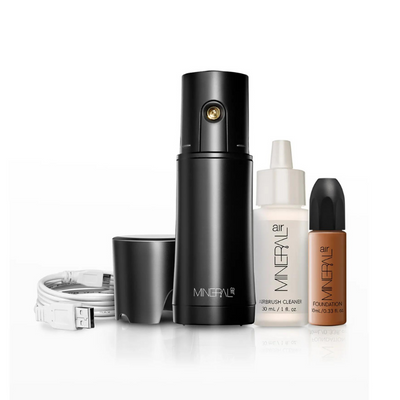 Mineral Air
4-Piece Complexion Starter Kit
11 shades available
Ciara
With skin as incredible as hers, we're all ears for Ciara's skincare advice. Using several products from her very own skincare line, she calls the brand's vitamin C eye cream "liquid gold."  She also raves about the muscle-lifting effects of ice rolling as well as the positive effects it has on her mental well-being: "Doing this part of the process day and night is a really good feeling. And I'm really big on if we cannot love on ourselves, we can't love others properly."
Shop the Top Picks: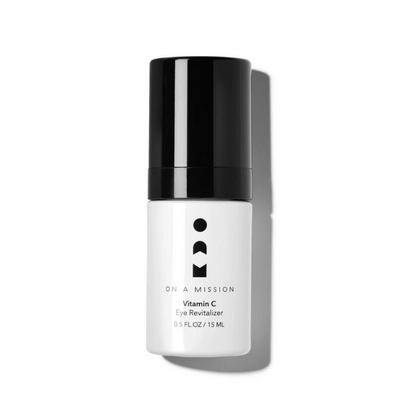 OAM Skin
Vitamin C Eye Revitalizer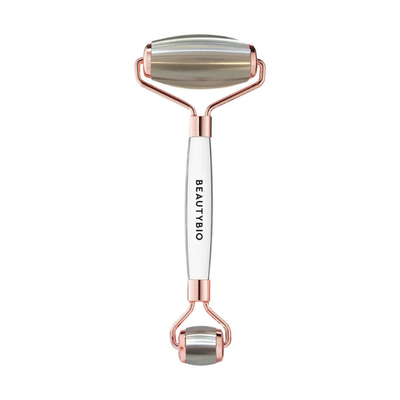 BeautyBio
Cryo Skin Icing Dual-Ended Roller
Kate Hudson
Kate Hudson starts her tutorial by explaining how her routine is far from perfect, she loves to try new products constantly, and she very much still frequently falls asleep with her makeup on. You'll instantly appreciate her realness and authenticity—and want to take her advice ASAP. While she does like to switch things up quite a bit, there are two products she loves that never leave her rotation: her "dream" collagen complex powder for hair, skin, and nails and a restorative moisturizer that feeds and supports the skin's microbiome. She's a great example of sticking to what you love while having fun and experimenting whenever you can!
Shop the Top Picks: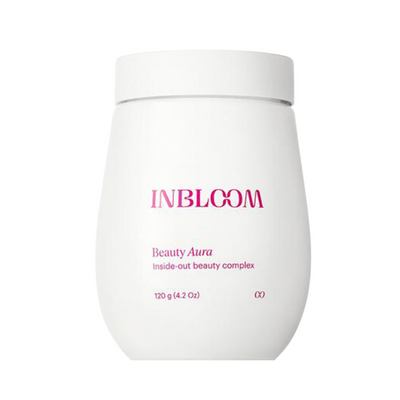 InBloom
Beauty Aura Marine Collagen Complex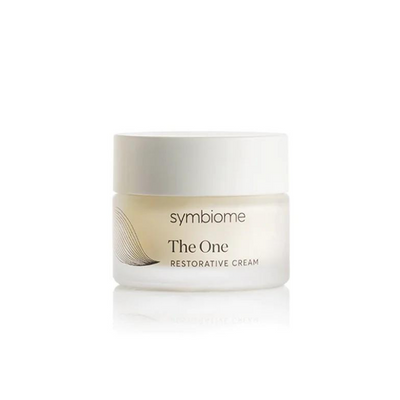 Symbiome
The One Restorative Cream
Shay Mitchell
With a 58-step routine that uses a whopping 48 different products, it's safe to say that Shay Mitchell doesn't mess around when it comes to her beauty and skincare regimen. But alas, even in her vast sea of options, there are a couple products she can't recommend highly enough. As a fan of lymphatic drainage massage (which sounds much fancier than it actually is), she uses a wand specifically made to de-puff, relax, and bring the bounce and elasticity back to your face. She also refers to a vitamin E ointment as her "big secret" that reduces inflammation and increases brightness for just $5 per bottle (her pro tip is to use it above your eyes and on your under-eyes and lips).
Shop the Top Picks: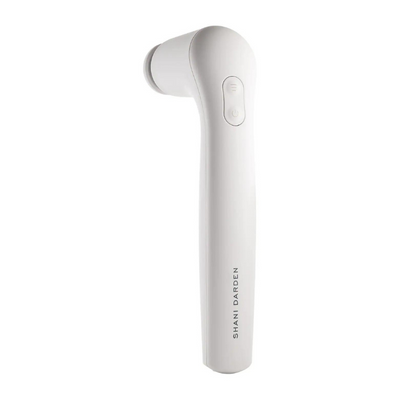 Shani Darden Skin Care
Facial Sculpting Wand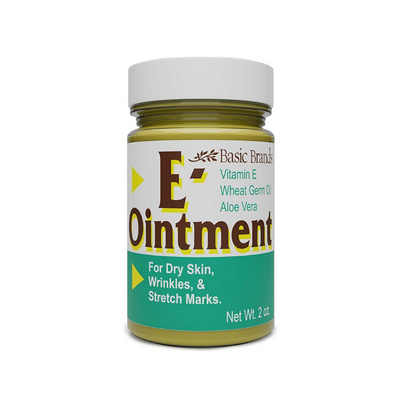 Amazon | Basic Organics
Vitamin E Ointment
Julianne Moore
If your complexion is more on the fair side and you really want to prioritize a natural look, Julianne Moore's tutorial is an absolute must-watch. As someone who loves to show off and embrace her naturally rosy undertones and freckles, she swears by a foundation that gives the perfect level of coverage for the ideal no-makeup makeup look. And if you struggle with puffy under-eyes and dark circles, try out her go-to eye cream that she deems an amazing choice—which is a big statement from someone who proclaims to be "very picky about eye creams."
Shop the Top Picks: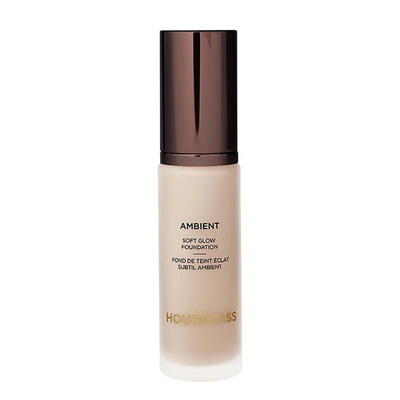 Hourglass
Ambient Soft Glow Foundation
32 shades available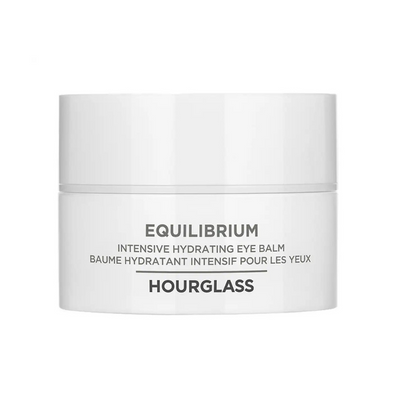 Hourglass
Equilibrium Intensive Hydrating Eye Balm
Jennifer Lopez
While she's obviously an iconic singer, dancer, and actress, it's no secret that Jennifer Lopez is also universally known for her anti-aging abilities—so why wouldn't you want to try out her skincare and beauty brand? The two main products she gushes about are both guaranteed to add some glamour to your everyday routine. As she says, "It was so important for me to create a day cream that had sunscreen, because I feel like this is one of the things that was a game changer for me for staying youthful over the years." And if you're looking to tackle any cellulite or stretch marks, give the tightening body serum a try—she swears it's perfect for the job.
Shop the Top Picks: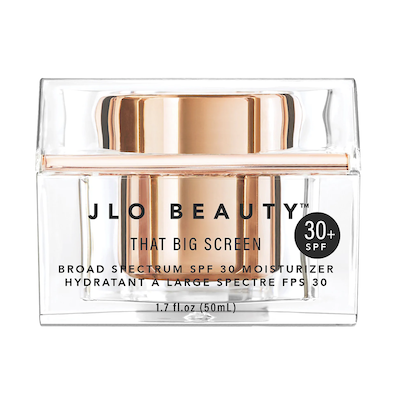 JLo Beauty
That Big Screen Moisturizer With SPF 30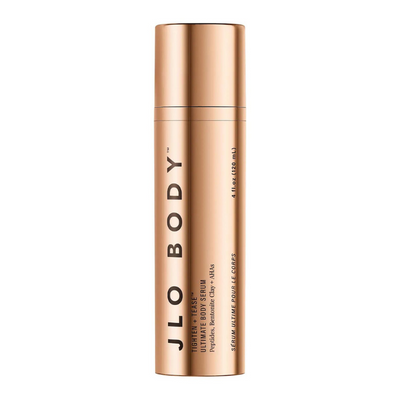 JLo Beauty
Tighten + Tease Resurfacing Body Serum
Kristen Bell
As someone who struggles with redness, Kristen Bell has an entire sensitive skin-friendly lineup of products to help combat it. However, it's her corrective gel that really seems to take the cake in terms of neutralizing any excess red undertones and soothing any flare-ups. She also raves about the cult-favorite eye cream from Dr. Barbara Sturm and insists you need to apply it to your lips and neck as well, as they're all very sensitive areas that deserve some extra care.
Shop the Top Picks: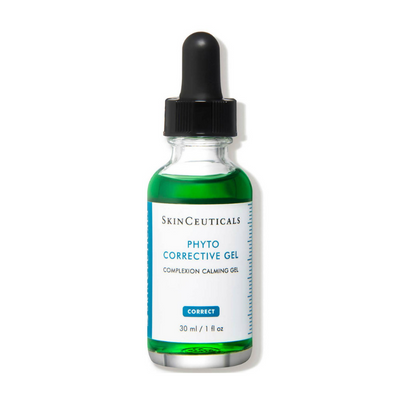 SkinCeuticals
Phyto Corrective Gel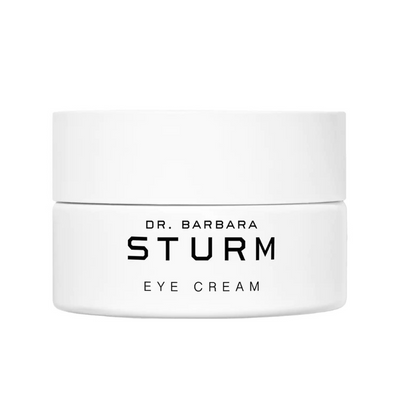 Dr. Barbara Sturm
Eye Cream
Kerry Washington
You don't have to splurge to try out these products adored by Kerry Washington, as one of them can be found in practically any skincare aisle. She says she's had eczema since she was a little girl, so having a gentle and reliable cleanser rather than something that's just aesthetically pleasing is super important to her—and one affordable Neutrogena cleanser ticks all her boxes. She also loves using under-eye masks from time to time, proclaiming it to be more an act of self-love than anything else: "I love using these on the weekend when I have a little extra time, because I find that whenever I can just spend a little extra time taking a little extra care, then it kinda stays with me all week long."
Shop the Top Picks:
Neutrogena
Ultra Gentle Hydrating Daily Facial Cleanser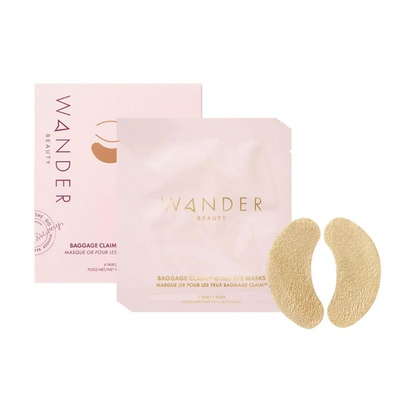 Wander Beauty
Baggage Claim Eye Masks
Gwyneth Paltrow
As the queen of bougie wellness regimens, Gwyneth Paltrow obviously has some great suggestions up her sleeve. One tip she utilizes every morning and absolutely swears by is dry brushing your entire body (with your Goop-branded dry brush, of course) to exfoliate and improve circulation along with other health benefits. In terms of her makeup, she highly recommends keeping a lip and cheek tint in your bag at all times to refresh your look in a chic and effortless way.
Shop the Top Picks: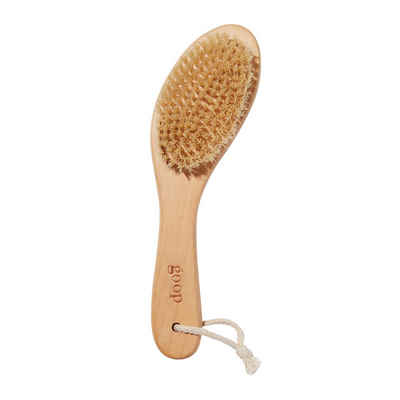 goop
G.Tox Ultimate Dry Brush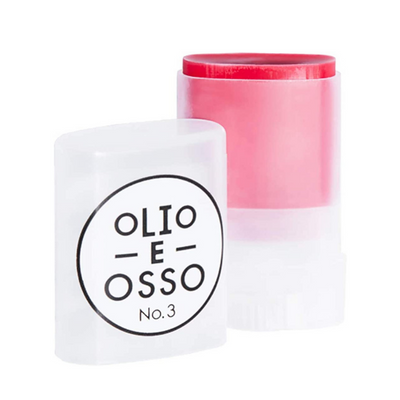 Credo Beauty | Olio E Esso
Lip & Cheek Tinted Balm
10 shades available
Tiwa Savage
The rave reviews for Dr. Barbara Sturm's products continue with singer Tiwa Savage: One of the first products she mentions absolutely loving are the brand's Sun Drops. She explains how women and girls with darker complexions still need to prioritize UV protection and that this product is the perfect way to do so without worrying about a leftover white cast. She also chats about how even in her 40s, she still gets breakouts around and during her menstrual cycle and recommends a spot treatment that's a game changer for anyone else who struggles with this issue.
Shop the Top Picks: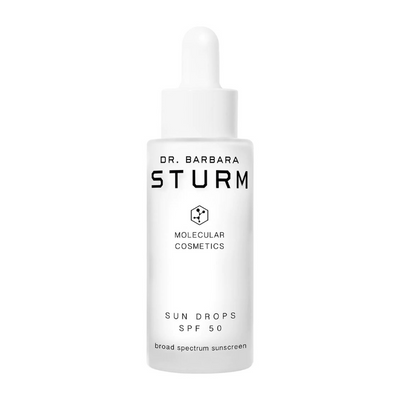 Dr. Barbara Sturm
Sun Drops SPF 50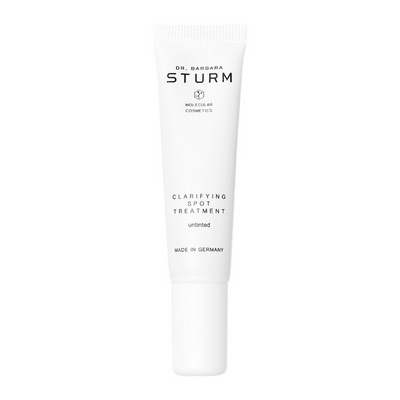 Dr. Barbara Sturm
Clarifying Acne Spot Treatment