Parenting
Bugaboo Dragonfly | Reviews | Mother & Baby
Just so you know, whilst we may receive a commission or other compensation from the links on this page, we never allow this to influence product selections.
We know that baby gear can take up a lot of room in your home and if you're in search of the best pushchair for your baby which is compact to store, you'll love the new Bugaboo Dragonfly. Not only will it fold into a self-stand position but it'll do it with the seat or carrycot still attached, meaning it's ready to go whenever you are.
"As the world becomes more urbanised, and families are more conscious of their footprint, we needed to redefine the city pushchair once again," explains Bugaboo's Innovation Director, Aernout Dijkstra-Hellinga. "This is why the Bugaboo Dragonfly was born – as the new hero of comfortable city strolling, that's also built for a better future."
While it doesn't officially launch until June 7th, you can now pre-order the Bugaboo Dragonfly. Here's everything you need to know.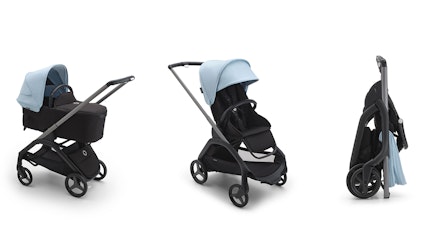 1. Pre-order the Bugaboo Dragonfly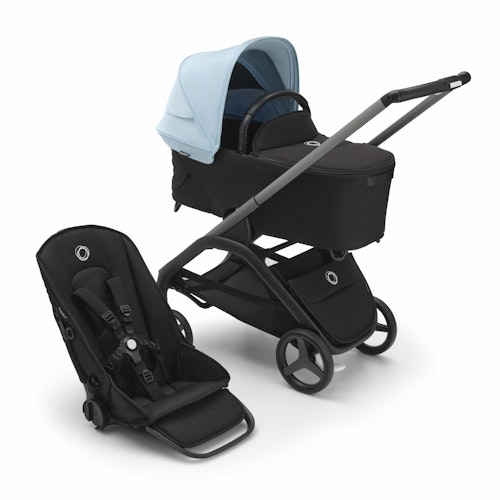 Pros
Folds with the seat or carrycot
Compact size
Made with eco-friendly material
Great for families in the city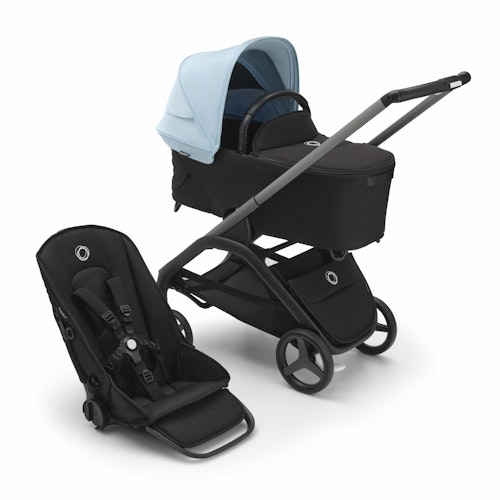 Bugaboo Dragonfly key features
Smooth ride
With precision steering, a sturdy central joint to absorb bumps and high-performance large back wheels, you're guaranteed a smooth journey over urban terrain with the Bugaboo Dragonfly.
Flexible storage
Despite the lightweight design, the XL under-seat basket can carry a maximum weight of 10kg plus you can move the expandable rear pocket wherever it's needed most — front, back or handlebar – for an extra 2.5kg.
Comfort for all configurations
Suitable from birth, you can use a car seat with an adaptor, a carrycot or the toddler seat with the Dragonfly. The extendable UPF 50+ canopy with a pop-out visor will protect your baby whatever the weather is doing and the ergonomic seat has an easy-buckle harness that is padded to keep your tot safe and secure.